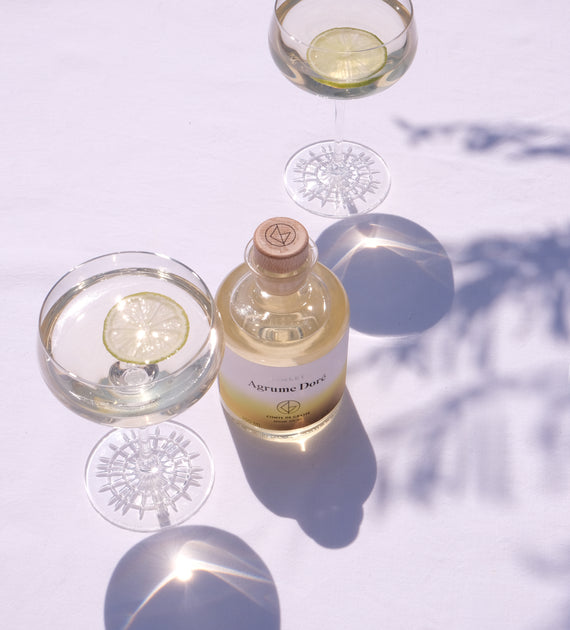 Gimlet Agrume

Doré
A fresh, citrusy Gimlet with a hint of Falernum. Serves 2.More
The area around the Mediterranean Sea is famous for growing Agrumes (French for citrus). We have created this golden version of a Gimlet by encapsulating our juicy and fragrant lemon distillate with clove, ginger and almond notes of Velvet Falernum.
TO SERVE
Chill the cocktail and shake before pouring into chilled Nick and Nora glasses. Express some oils from lemon peel over the the glasses, then discard. Santé!
INGREDIENTS
44°N Gin, Velvet Falernum liquor, Lime Cordial, Lemon Distillate.
29.3% ABV. 1 x 250ml
Serves 2
Testimonials