Explosion Florale Martini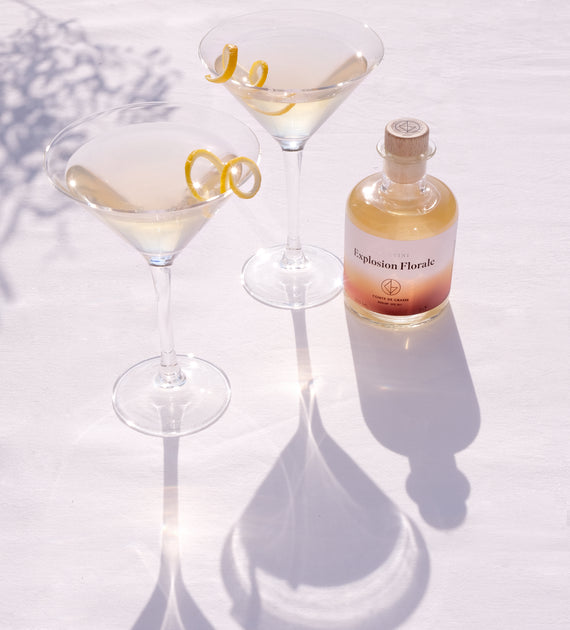 Explosion Florale

Martini
A crisp Martini with hints of elderflower, Jasmin and peach. Serves 2.More
RinQuinQuin, in the Provençal language, means 'invigorating drink'. We have invigorated this Martini by using a peach wine instead of vermouth, adding a touch of Verjus and a long stir to create a delicate, elegant French twist on a classic.
TO SERVE
Chill the cocktail, shake well and serve in chilled Coupette glasses. Garnish with twists of lemon peel. Santé!
INGREDIENTS
44°N Gin, Elderflower Liqueur, Peach Aperitif, Verjuice, Natural plant extracts.
31% ABV. 1 x 250ml
Serves 2
Testimonials