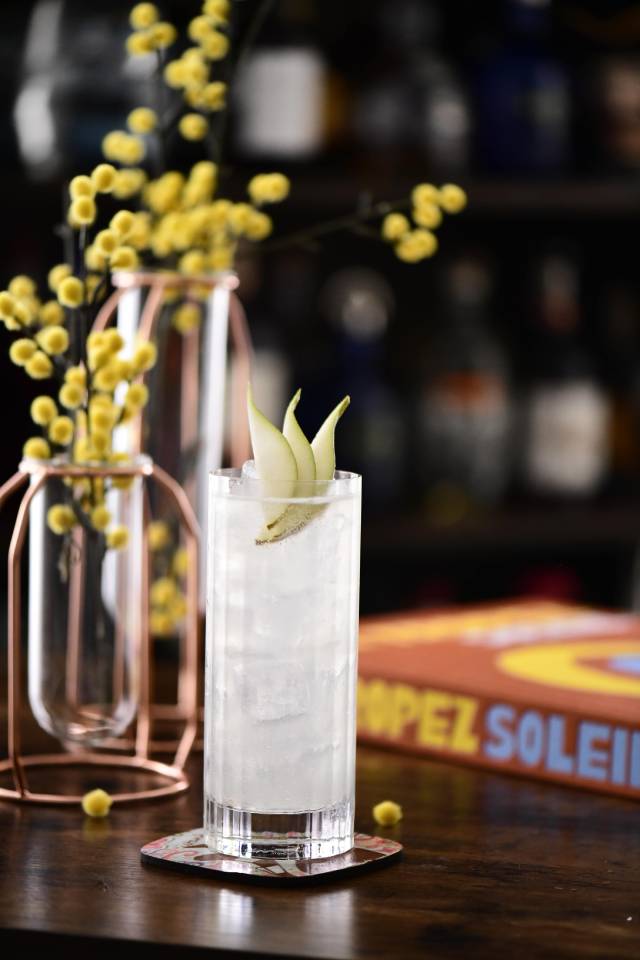 French people love their pears, in fact we love them so much we even have Pear vocabulary! For example if you want to keep something for a rainy day, you 'keep a pear for the thirst' (garder une poire pour la soif). To have a great time you 'split the pear' (se fendre la poire) and if you want to split the difference you of course 'cut the pear in two' (couper la poire en deux).
So let's get Fruity as only the French can. Despite the rise of the supermarket you will find a 'fruiterie' in every French town and it's a shop that only sells..... Fruits (and vegetables). If you want really high-quality fruit at the perfect stage of ripeness then you go there. Be mindful though, this is a very important piece of advice, do not touch the fruit! Wait, explain to the fruitier what you are searching for and when you want to eat it, and he will select the perfect specimen for you. Fruit is a very serious business in France.
The French eat according to the seasons and many popular fruits are available for only a few weeks or months each year and as such in the Summer, one of the highlights is La Poire Williams - this yellow pear is delicious and very good for baking. The Cafe next to our distillery is known for making a very good Tarte aux Poires and is the inspiration behind our twist on a 'collins'.
We hope you enjoy this French twist on this simple cocktail, be sure to share your pictures with us on instagram @44ngin and tell us how you like to serve 44°N. Salute!!
POIRE COLLINS
INGRÉDIENTS
50 ml 44°N Gin
20 ml Eau de Vie de Poire Williams
20 ml lemon juice
5 ml Pear Syrup (We like: Mathieu Teisseire)
Soda water for top-up
Quality cubed Ice
Garnish: Fresh Pear and Maraschino cherries
MÉTHODES
---
1
/ Measure out the 44°N, Poire Williams and Pear Syrup and pour into your shaker
2
/ Juice your lemon with a Mexican elbow (any juicer will work just as well), measure and add to your shaker
3
/ Add ice to fill the shaker and vigorously until the shaker is ice cold to the touch
4
/ Fill a Collins Glass to the top with ice
5
/ Strain into the glass & top up with 50 ml of soda water
5
/ Garnish with a thin pear slice skewered with a Maraschino Cherry. Santé!