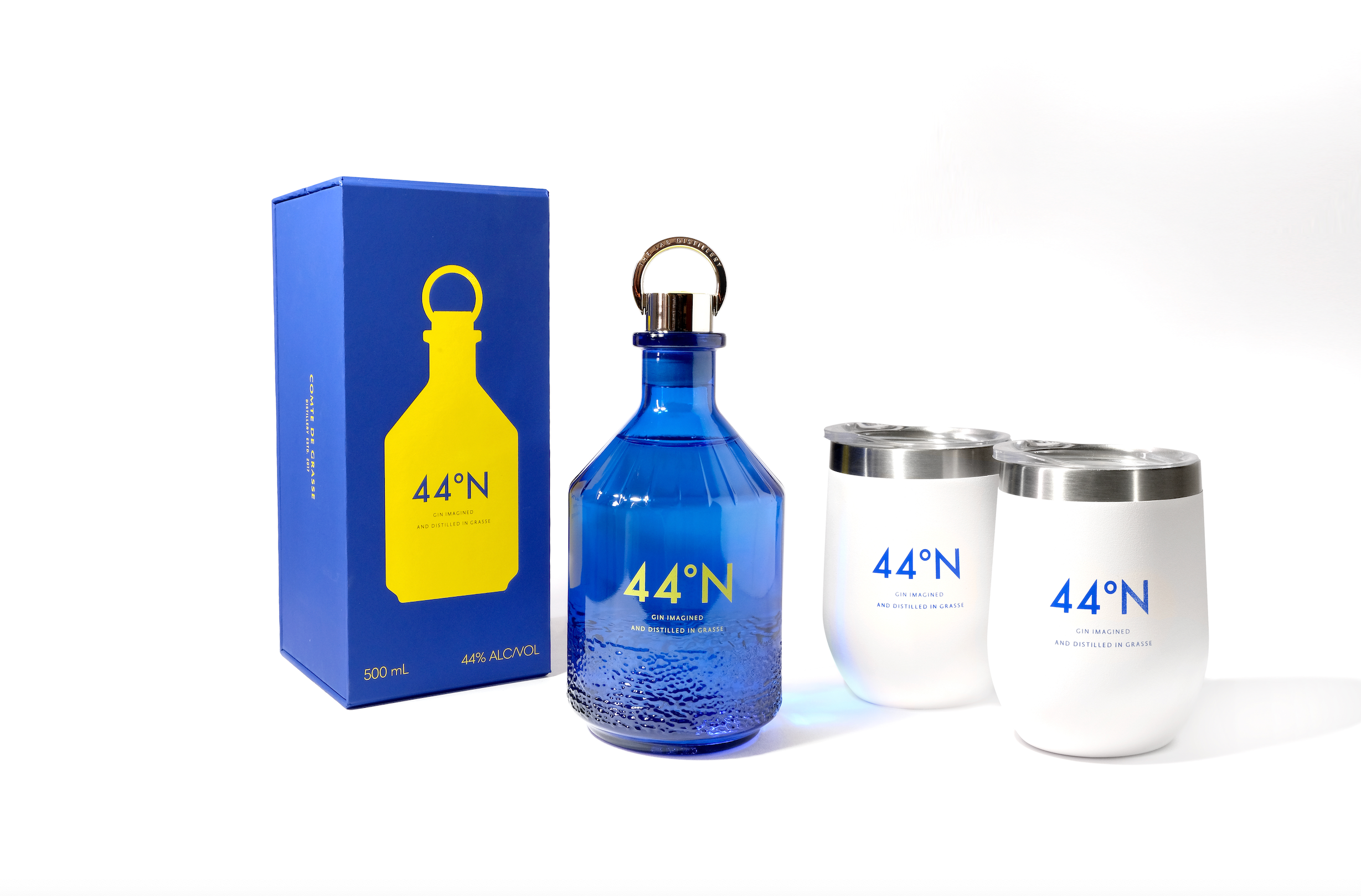 Exclusive 44°N Gin Tumblers
Order Now
Like every other month, June is it's very own. Jolting with joy and sun, it is the month of the Summer Solstice... the beginning of sunny weeks, beach vibes and boat days. For the first time since November 2020, the bars and restaurants in France are finally open and the buzzing energy of the Côte D'Azur is back in full swing with laughter and excitement at every street corner.
To honour the reopening of travels and adventures, 44°N Gin has launched the perfect to-go tumbler to accompany all your trips on land or at sea. There's more… In celebration of Father's day on June 20th - 44°N will be gifting two tumblers with every purchase of a bottle of 44°N Gin. Mais oui!
The perfect gift for all the Dads out there. The 44 tumblers have flawless chilling capacity thanks to their insulated double-layered metallic interior, keeping your 44 gin & tonic cool for any type of drinking occasion... Last but not least, for the more adventurous Dad, there is even a lid to avoid spillage, ideal for any boat days or fishing trips!
Sip 44°N in its own tumbler, and you'll be transported to the sunny beaches of the French Riviera!
Gifted as a set of two for your mum and dad, or simply for yourself and your dad!
Order now