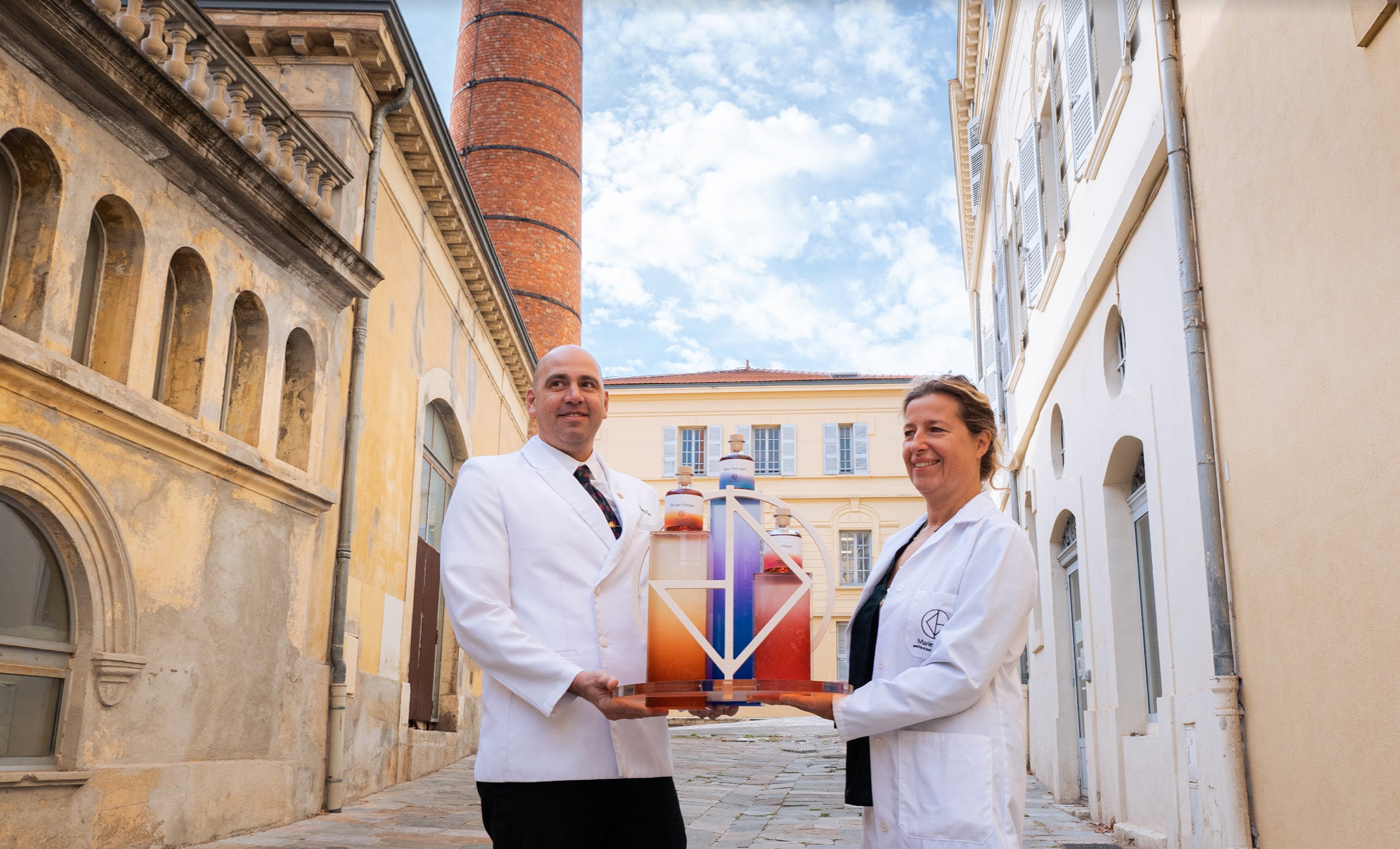 Cocktail For You Awards - For You, From Us This November
ORDER NOW
We are delighted to announce the recent achievements of our Cocktail For Your Range. For those of you that our unfamiliar with Cocktails For You. The Team at 44°N Gin jumped on the opportunity during the pandemic to create luxury ready to drink cocktails for our customers to drink and share at home.
Experts in flavour and fragrance... Our Master Distiller Marie-Anne Contamin and the team at Comte de Grasse collaborated with one of the leading French bartenders, David Palanque, to recreate some of the world's most iconic cocktails with ingredients that highlight and complement  the endless tasting notes to 44°N Gin.
David Palanque has years of experience in the industry and has numerous accolades including being dubbed French bartending Champion on several occasions. David is now the head bartender at the Iconic Harry's Bar in Cannes recently opened in 2021. Interesting facts: The legendary Harry's Bar favourite of Ernest Hemingway and the birthplace of the bloody mary marks its 100th Birthday this year. A must place to visit and experience a 44°N Gin Cocktail.
In this year's Speciality Spirits Masters 2021 brought to you by the Spirits Business :
The Martini - Explosion Florale, Won a Gold Medal... For having a French touch on a classic cocktail - Loved for having peach wine and verjus instead of a traditional vermouth.
The Gimlet - Agrumé Doré won a gold medal for its… goldenness (no pun intended) where Mediterranean lemon distillate with clove, ginger and almond notes of Velvet Falernum simply encapsulate the senses.
Last but definitely not least, our most popular cocktail, The Negroni - Divine Orange, won a Master Medal... Where 44°N Gin is perfectly balanced with bitters and vermouth which recreates a traditional base but with a Comte de Grasse twist of a subtle verdant and sweet top note from natural Mimosa extract, it delights the palate!  Mais Oui !
Discover and Experience 44°N Gin with Cocktails For You this November in our exclusive offer to celebrate these accolades and warm-up for the cooler festive months ahead. 44°N Gin will be adding two of our award-winning pre-mixed luxury cocktails with every bottle purchase. Mais Oui !  That means that with every bottle purchase, your order will automatically accrue an additional two complimentary cocktails. This is the perfect opportunity to stock up on luxury in a bottle for upcoming events and occasions.
Finally, to add to the celebrations, The 44°N For You, From Us Campaign This November we invite you to share your 44°N Gin Experience and why it is special to you, to enter in a chance of winning a bottle on us in the New Year!
We will be selecting 44 of our most favourite 44°N customer experiences on December 31st, allowing you enough time to taste and savour the French Riviera. 
Be sure to use our social media handle so that we don't miss your sharing experience.