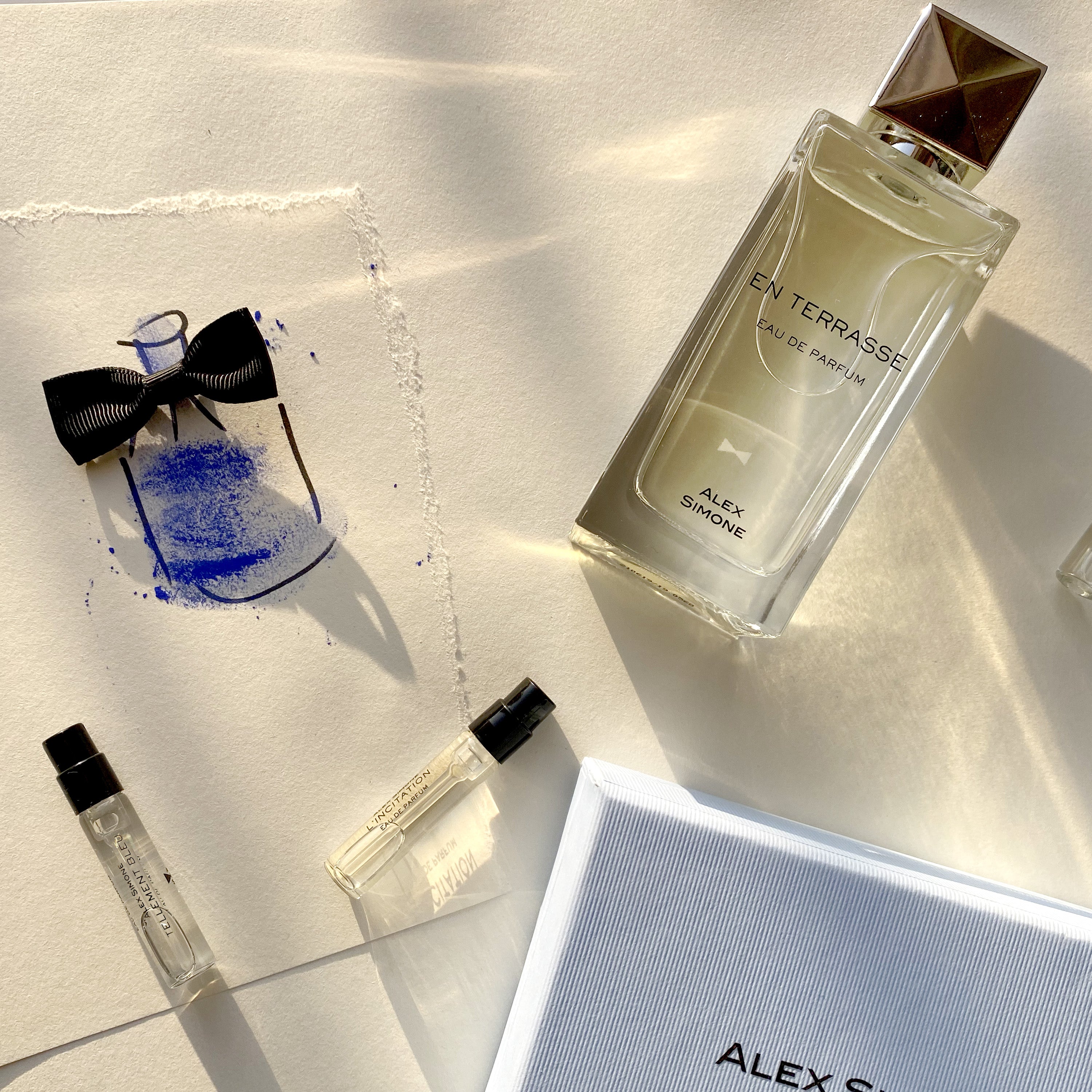 If light were a flavour, it would be the taste of 44°N Gin; and if elegance a scent, it would be Alex Simone's "En Terrasse" perfume...
To brighten up what felt like quite a dark year, Alex Simone Parfum and 44°N Gin joined forces to offer you "a sensorial trip to the Mediterranean" throughout December 2020. All good things must come to end, but we encourage you to discover the similarities of both our houses...
Our inspiration is our home in Grasse and our rare, precious ingredients and botanicals are distilled by combining cutting edge perfume extraction technology with traditional distilling methods. Alex Simone, has delicately captured the scents of French Riviera in their parfums, their luxury Monegasque perfume house perfectly encapsulates the joie de vivre of the region.
We encourage you to drift your imagination to the mysticism of Monte Carlo, imagine reclining on a chair at the Hotel de Paris with a cocktail, a French 44 perhaps, whilst the heady scent of parfum tells the story of your day on the French Riviera. Available on the house's e-shop, a collection of six Alex Simone fragrances presented in a beautiful Discovery Set gift box. The signature scent, "En terrasse", was created at the Maison Arts et Parfums in Grasse and combines zesty grapefruit scents and the sparkling energy of mandarin orange combined with woody cedar, Cypriol and agarwood.
We love... Drinking a 44 Negroni whilst wearing the perfume 'En Terrasse': a hint of bitterness from the grapefruit entertwined with the woody notes emerging from both liquids, a real sensory journey into the Mediterranean...
A meaningful partnership, Alex Simone and 44°N both express the know-how and mastery of Grasse's perfumers by highlighting the region's heritage, the rare plants that express themselves thanks to an exceptional climate, each offering the aromas of the Mediterranean...