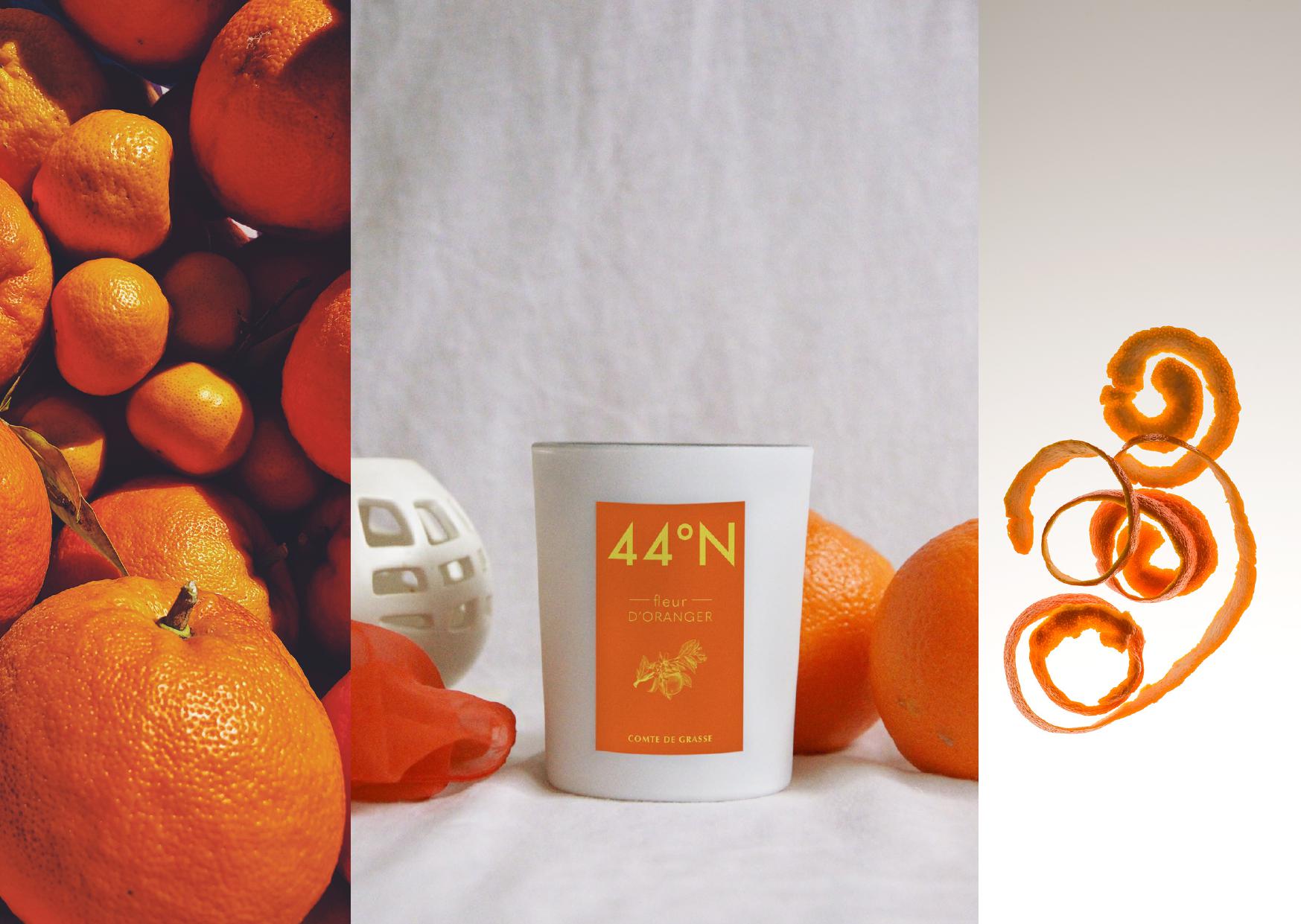 44°N Orange Blossom Candle
In celebration of International Women's Day on March 8th and UK Mother's Day on March 14th, we have created a 44°N Orange Blossom scented candle. With the harvesting season of Bitter Oranges happening in and around Grasse during this time, we wanted to share the aromas of our region and bring these into your home.
For every purchase of a bottle of 44°N Gin throughout the month of March, you will receive one of our gorgeous candles, made locally and in the hands of fragrance experts in Grasse.
With strong female leadership within the Comte de Grasse team, we wanted to celebrate these occasions with something meaningful. The nose and palate behind 44°N is Marie-Anne Contamin, originally an aromatician and now our Master Distiller, Marie-Anne has carved her way in the spirits industry and showcases her expertise by crafting the recipe that is 44°N Gin, enabling you to travel to the Côte d'Azur with every sip.
The smoothness of 44°N Gin allows for tasting neat as well as complimenting many delicious cocktails including our new House Punch, a true taste of Spring!
We love… A House Punch with the scent of an Orange Blossom candle and a 44°N Spotify playlist in the background.
Why not treat yourself, your mothers, or celebrate those women around you who you feel deserve a full mediterannean experience?