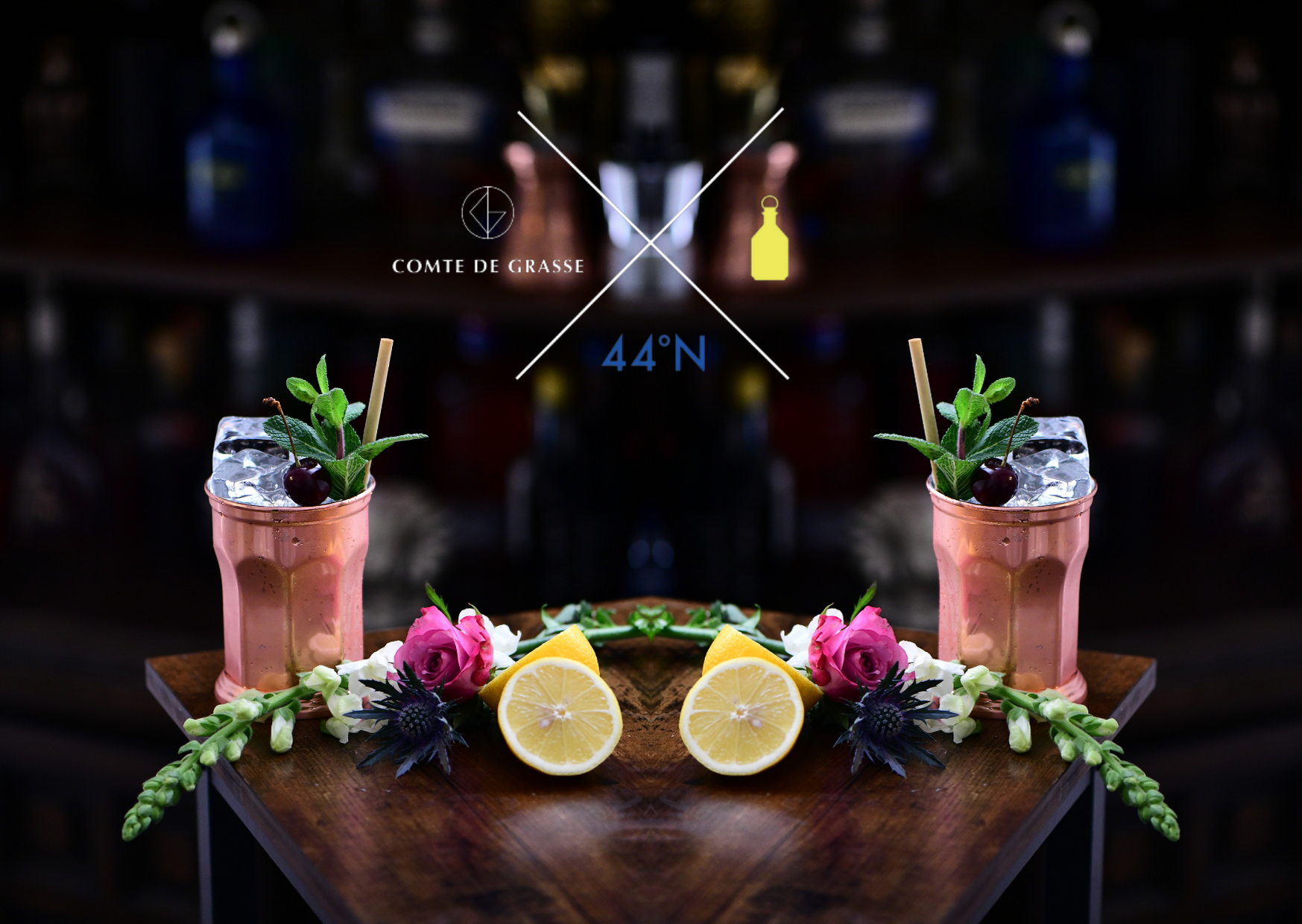 44°N House Punch Cocktail
Why limit happy to an hour? Finish your day with 44°N cocktails, inspired by the French Riviera.
In celebration of all things Women this month and the start of the Bitter Orange Harvest in Grasse we have created 44ºN House Punch which highlights the orange notes in our Gin.
Our Orgeat is made with Orange Blossom water and almonds which, alongside the bright and fruity tasting notes of Crème de Pêche, enhances the marmalade notes in 44°N - making this punch the perfectly effervescent partner to your Spring.
44°N HOUSE PUNCH
INGRÉDIENTS
50 ml 44°N Gin
20 ml Crème de pêche
25 ml Lime juice
7,5 ml Orgeat
30 ml Dry Champagne
MÉTHODES & ACTION 
---
Step 1 - Fill your glass with quality ice cubes. 
Step 2 - Pour all liquids into your shaker (except the bubbles!)...  shake and strain into your glass
Step 3 - Top-up with a nice, Dry Champagne 
Santé!
EQUIPMENT
---
Shaker (French or Boston), Hawthorne strainer, Large quality Ice cubes, Julep or Rocks glass.